It's time for another Crunchy N Yummy Freeze Dried fruit snack review!  This time it's the strawberry one.  Thank you again to Crunchy N Yummy for sending us these freeze dried fruit snacks to test!
These healthy snacks are only 60 calories per package – they are vegan, kosher, gluten free.
I love that when Crunchy N Yummy removes water from the fruit during the freeze drying process that they then recycle that water and use it for the next growing season of Crunchy N Yummy fruit snacks.
You can eat them with cereal or add them into anything you are baking.   They are also great on top of ice cream or yogurt.
You can buy a pack of 6 on Amazon.com for $15.95 and they're eligible for Amazon.com's FREE Super Saver Shipping on orders over $25.
Here are a couple of videos I did about the Crunchy N Yummy Strawberry Fruit Snacks: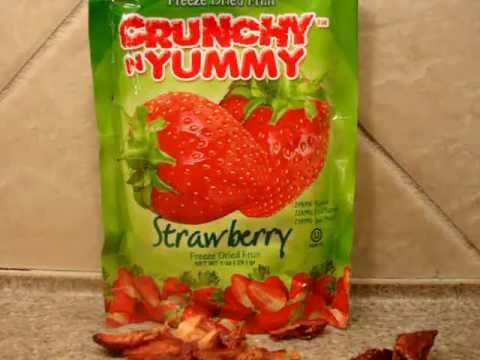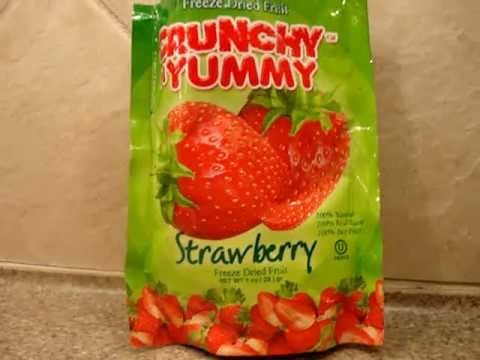 You can win some of these wonderful snacks this month!  Check out our April 2011 Antioxidant-fruits.com Giveaway: Crunchy N Yummy Freeze Dried Fruit Snacks.