Bare Fruit reached out to me to see if I would be interested in trying their snack sampler.  Ironically, I had reached out to them before because I wanted to try their products – so I was pleased when they reached out.  I was definitely game.  Before I got their variety pack in the mail, I received a big bag of their Bare Fruit Organic Cinnamon Apple Chips.
These are made from organic apples that are grown in Washington state.  They are 100% organic and kosher.
There are NO:
No added sugar
No preservatives
No additives
You'll love that they are high in fiber, low in calories and also fat free.  They are delicious.  They sent me the big bag, as I mentioned, and then they sent me 3 small bags because I got 3 variety packs.  I have eaten all of them and had them eaten within 2 weeks of receiving them because they were so good.
You can buy them in 14 oz (397g), 2.6 oz (73g) and 0.64 oz (18g) sizes.  Buy the Bare Fruit Organic Cinnamon Apple Chips.
Here is a video that I did: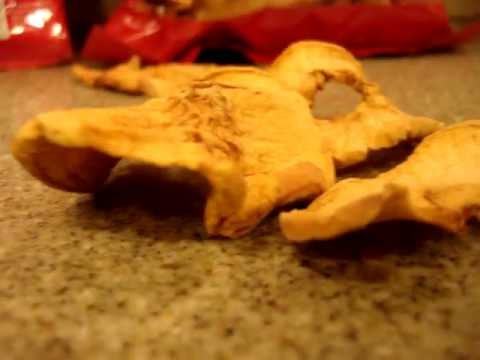 Join Bare Fruit on Facebook.